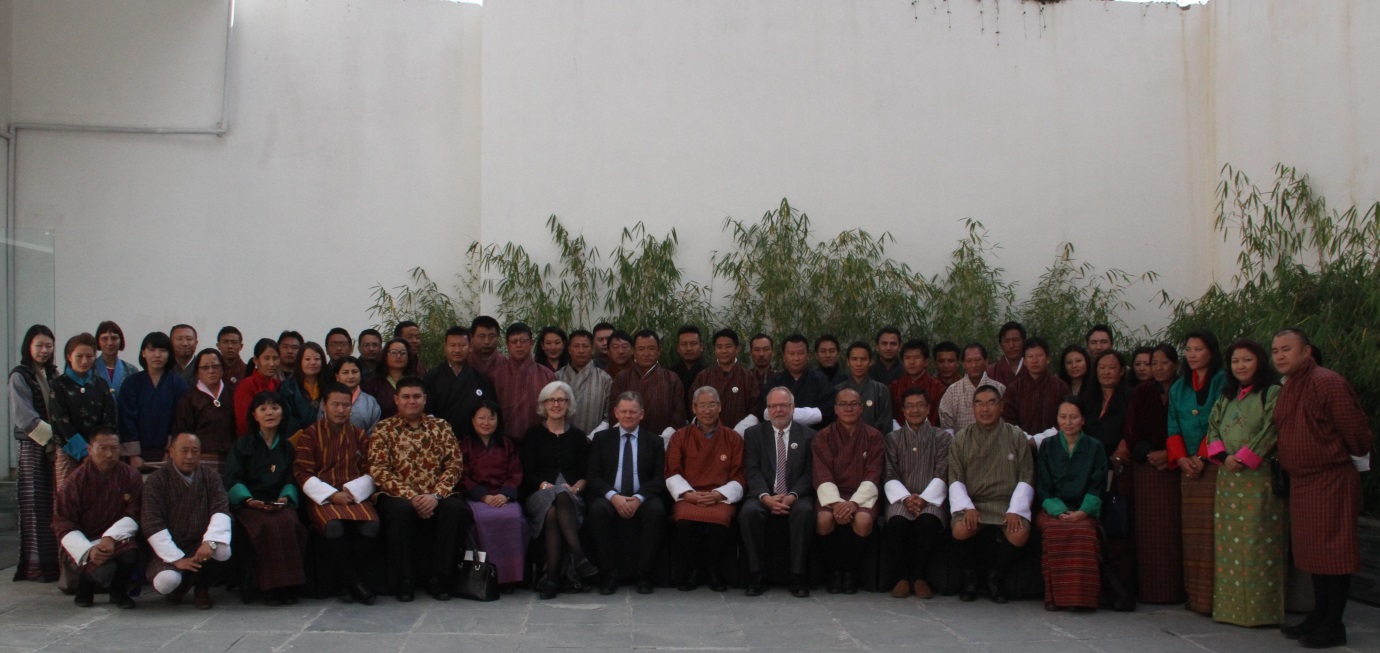 The Danish Institute for Parties and Democracy (DIPD) in partnership with the Election Commission of Bhutan (ECB) organized a half day seminar on "Political Parties Finding Solutions Together-as Bhutanese First" on 16th of November 2015.
The seminar was graced by the former Chief Election Commissioner, Dasho Kunzang Wangdi as the Chief Guest who was also a panelist along with Mr. Lars Barfoed (former leader of the Conservative People's Party and former Members of Parliament of Denmark), Ms Kirsten Maria Meyer Jensen (Deputy Mayor of Hillerod Municipality, North of Copenhagen, for the Social Democratic Party of Denmark) at the technical session moderated by Mr Bjorn Forde (Director of DIPD).
The main objective of the seminar was to provide a platform for the Political Parties to hear, share and reflect on coming together as Bhutanese First in finding solutions to issues of National interest.
The Elections Commissioners, representatives from CSOs, NGOs, Political Parties, and Democracy Club Coordinators of the Thimphu Dzongkhags and officials from the ECB attended the seminar.
Media Unit
Election Commission of Bhutan