Upon the successful completion of the Third Local Government Elections, 2021, the Election Commission of Bhutan (ECB), represented by Hon'ble Election Commissioner Dawa Tenzin formally handed over the lists of LG elected leaders to the Offtg. Secretary, Ministry of Home and Cultural Affairs, Kado Zangpo (Director, DLG) at Tashichhoedzong on 11th January 2022.
The Director and Chief Programme Officer of DoE, ECB and three senior DLG officials were also present during the handing-taking over ceremony.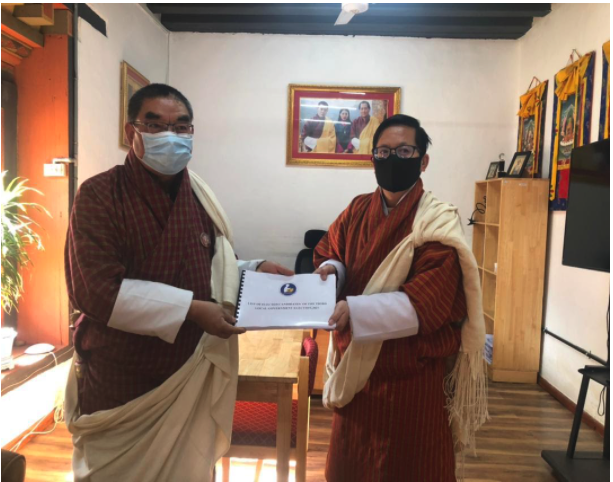 The lists prepared in three copies were duly signed by both the representatives prior to the formal exchange of the note.