The Election Commission of Bhutan conducted Seminar for aspiring National Council Candidates on 21st October, 2022 at Terma Linca, Thimphu.
The Seminar provided opportunities to engage in open deliberation with the aspiring candidates and disseminate information on the key legal frameworks and other necessary required documents to participate as candidates in the National Council Elections, 2023.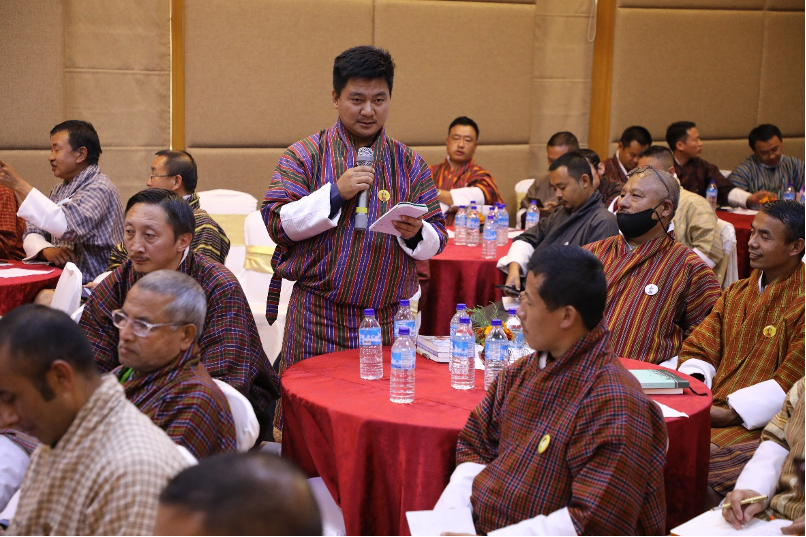 In particular, the participants were briefed on new rules on "Elections Conduct in the Kingdom of Bhutan, 2022" and various stages in the election period, such as, the selection procedure (Dhamngoi Zomdu), documents required during the filing of nomination, election campaigning, common forum, public debate, social media, campaign finance, accounting and expenditure reporting, election returns and election dispute settlement system.
Additionally, a representative from the Anti-Corruption Commission educated all the participants on electoral corruption, integrity assessment, and e-learning.
Out of 129 aspiring candidates who have registered, 100 (6 female and 94 male) attended the Seminar.
Those who could not attend the Seminar but wish to receive relevant information are encouraged to visit the nearest Dzongkhag Election Office or the ECB Head Office in Kawangjangsa, Thimphu.